Boots and Belts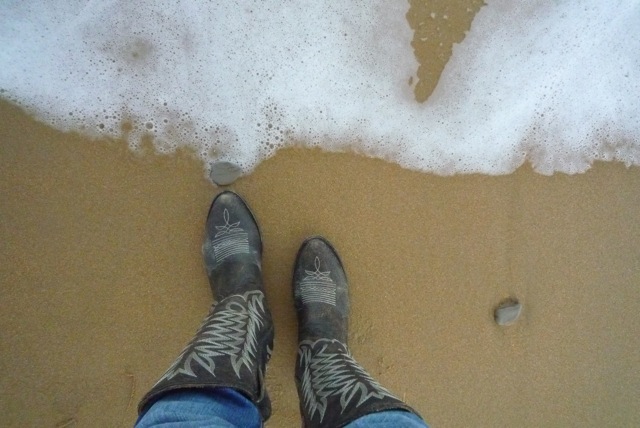 At one of my cooking classes last month, someone asked me how many pairs of cowboy boots I owned. I really wasn't sure, but I told her that it wasn't that many. The next day, I got them out and counted them. As you can see, it's a small collection of eight. I also have a spare pair at my mom's house in Texas, but since those aren't with me now, I think that those would fall into a separate "travel boots" category.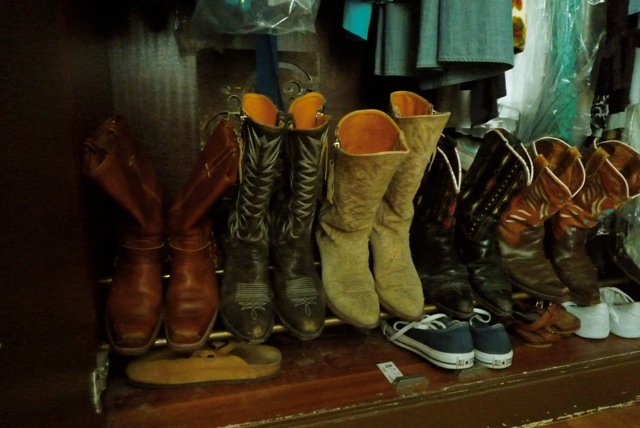 The caramel-colored Frye boots on the end don't officially count as cowboy, but they are boots, so if you're counting all cowboy-like boots, then I guess that's nine. But, full disclosure here, I sometimes wear other boots, too – I love my black knee-high Freelance boots, my two pairs of n.d.c. Made by Hand boots and, there's a couple of pair of Uggs that I wear in the winter, too. Plus a great pair of Paul Smith ankle boots that I hardly ever wear because they're about four inches high. I guess I should tell you about the ones that are up above my closet, too, in clear plastic boxes because I ran out of space.
But do those officially count if they're not in rotation?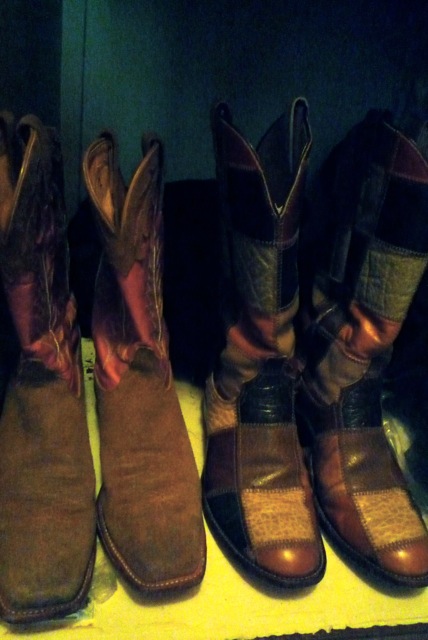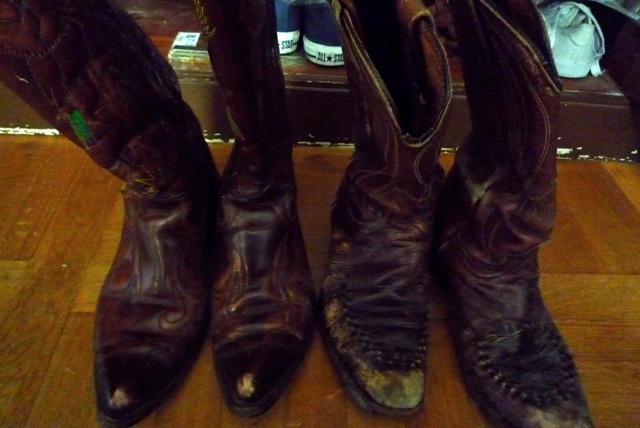 I guess if I had to count up all of the boots, cowboy and non, it would be a fairly interesting number. 20? 30? More, perhaps?
I'd have to get out the ladder.
In that same cooking class, someone else said, I'll bet you don't wear those little ballet flats around Paris, and of course, she was right. Ballet flats are great for – well, ballet, which believe it or not, I took for years and years – but I'm not going to be walking around Paris or anywhere else with shoes that make my feet look fatter and my legs look shorter than they already are, thank you very much.
So while it may seem like I have a boot addiction of some sort, let me assure you, I do not. A passion is not an addiction.
Which brings me to belts. Again, I say, what's "too many?" Is there such a thing?
I buy belts like I buy scarves. Sort of all the time and often on a whim. My belts are all old (though I prefer the term "vintage" because it sounds more chic), and either found at flea markets, Goodwill stores, or they're Old Stud belts (which are made from belts found at flea markets and Goodwill stores), which I've bought over the years.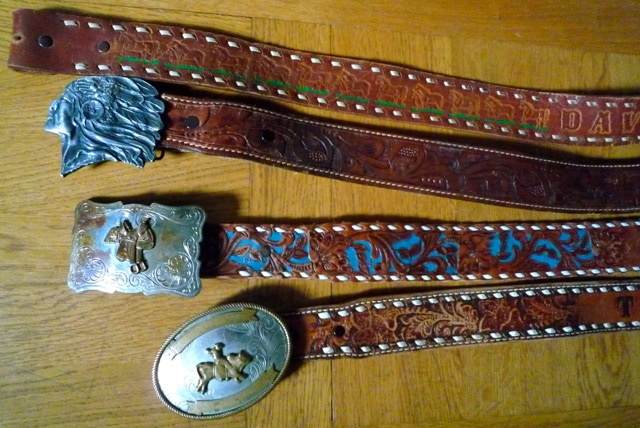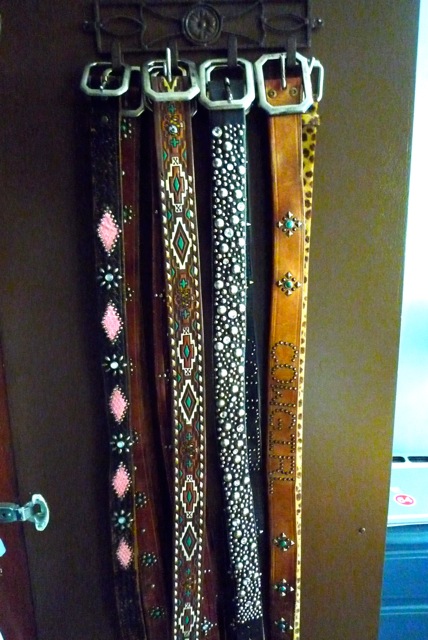 I also have a few boxes of scarves, but we're not going to get into that today. Scarves are really about warmth and keeping one's neck protected from the harsh elements. They're essential. Necessary. But of course, it's nice to have a variety of colors/styles/fabrics for the abrupt changes in la meteo here in Paris. I always have a scarf handy for this reason.
Today, for example, is a springish sort of day. It'll start out cool, get kind of warm around 3 or 4, and then cool off again later. I think my lightweight turquoise cashmere fringy scarf will be just perfect.