Cauliflower with Harissa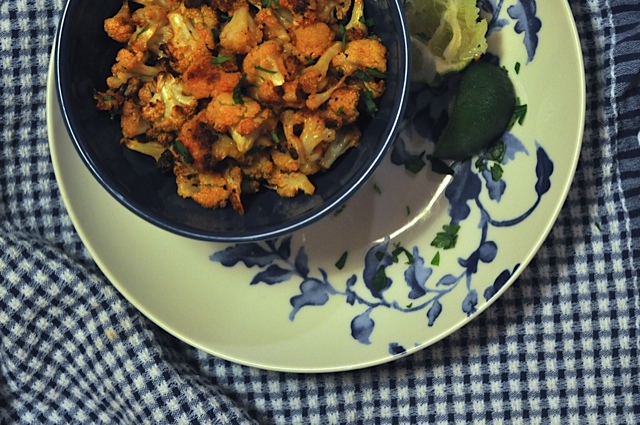 I went through a phase a couple of years ago when I was roasting cauliflower just about every week. Just cauliflower, olive oil and some salt and pepper, that's all. I ate it like popcorn  right off the roasting pan. Sometimes I'd make other things with it, toss it with a vinaigrette or add it to a salad, but mostly I was eating it as is.
Funnily enough, back in Paris recently, I bought a copy of the Brooklyn-based quarterly food magazine, Gather, which I'd never heard of or seen before. It's a gorgeous publication, and I love how each issue revolves around a theme, with simple recipes and full-bleed photos shot in a way that's not too self-conscious — you know what I mean.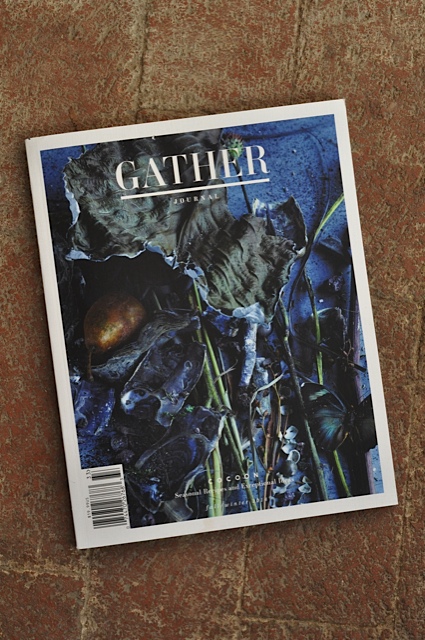 The theme of this issue is "Cocoon," and all of the recipes are the sort that warm you up when it's cold outside, from a baked pasta and sticky toffee pudding to an appetizer of harissa-roasted cauliflower.
If you don't know about harissa, you should. It's a spicy Moroccan chile paste that also has a bit of garlic. I buy mine in tubes at the stinky Franprix in Paris for 50 centimes; you can find it in specialty grocers in the U.S, too. It's quick, it's easy, and it's both exotic and spicy. You're welcome.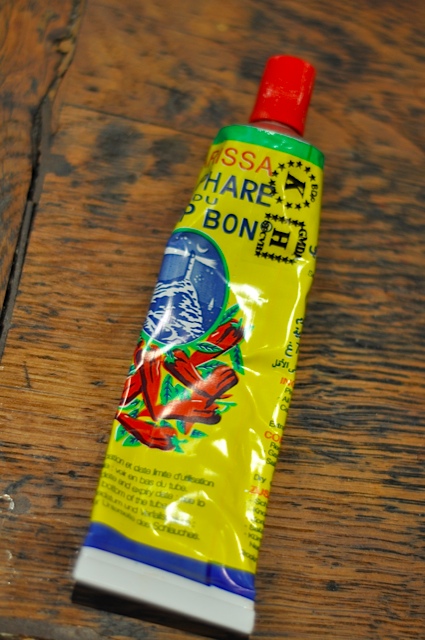 In the Gather recipe, the whole head of cauliflower was roasted, then the harissa added later; I decided to just roast mine the way I usually did, then add the harissa later, along with some lime juice and chopped cilantro.
Cauliflower with Harissa
Makes 4 servings
            1 head of cauliflower, florets removed
            2 to 3 tablespoons of olive oil
             sea salt and cracked pepper
            2 tablespoons of Harissa
            a squeeze of fresh lime juice
            a small handful of chopped cilantro
1. Preheat your oven to 475°F and line a cookie sheet with foil or parchment paper. Toss the cauliflower florets onto the cookie sheet, add the olive oil and a big pinch of salt and pepper and cook for 20 to 25 minutes or until the cauliflower is browned.
2. Put the warm cauliflower in a bowl, add the Harissa and lime juice and toss. Taste for seasonings. Sprinkle with a bit of chopped cilantro and serve.