Cooking Matters for Kids at Trinity River Mission in Dallas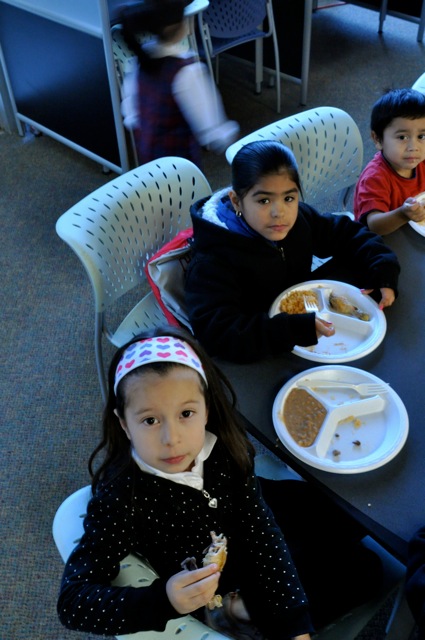 On our first day of Cooking Matters Bloggers Boot Camp, after we visited the North Texas Food Bank to get an overview of hunger in Dallas, we hopped on a bus and drove to the Trinity River Mission in Oak Cliff, to see, first-hand, how another North Texas Food Bank-supported program works to help feed kids each day.
Kids Cafes is an after-school program sponsored by Feeding America that provides kids with meals that they might not otherwise get — it's like an early dinner for those that may not eat again until they're at school the next morning for breakfast.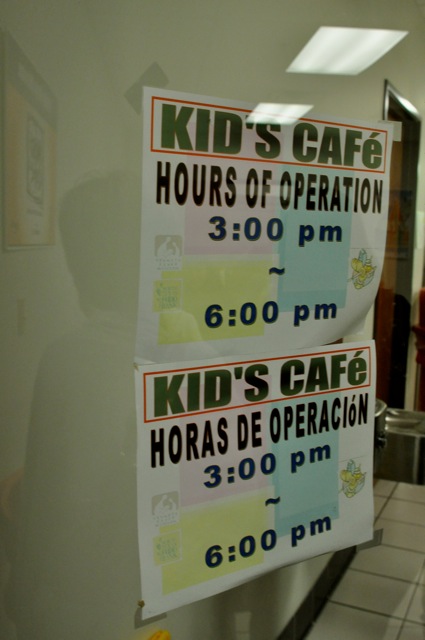 In what had been so far a grim reality check on the state of hunger — in Dallas, the state of Texas, and nationwide — it was wonderful seeing what was being done about it, and with such success.
We saw children eating rice, beans, and tortillas here. They seemed relaxed. Happy.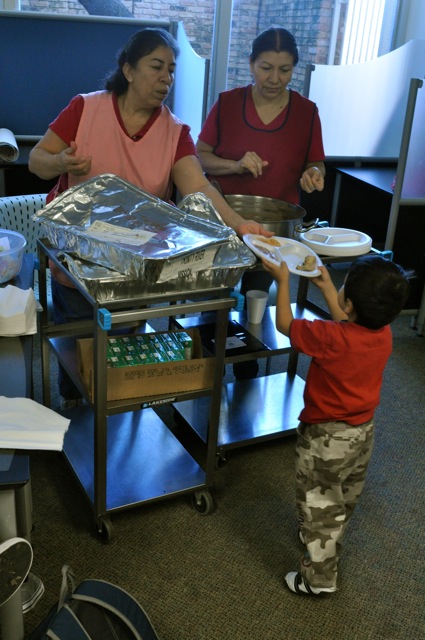 Then, the highlight of the two-day bootcamp: working with kids one-on-one, playing games to test their food knowledge ("I'm long and green – what am I?"), and showing them how to cook.
On today's menu: quesadillas with fresh veggies, black beans, and corn.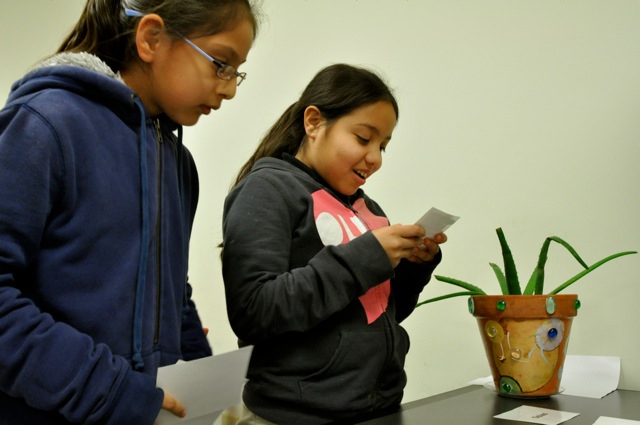 This is how the Cooking Matters program works with kids. Led by a volunteer/nutritionist, the kids learn to make something that they already like – quesadillas — but in this case, they're healthier, more loaded with good-for-you stuff than they've probably eaten before.
Teach. Then let them do it for themselves. I love that.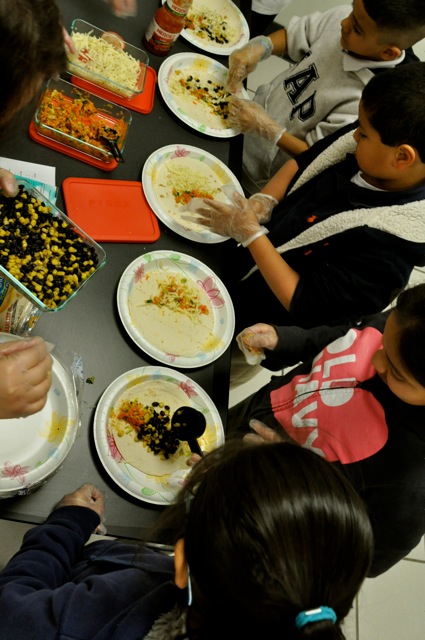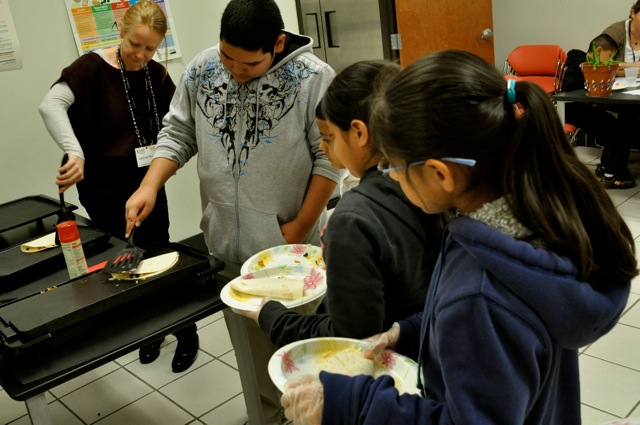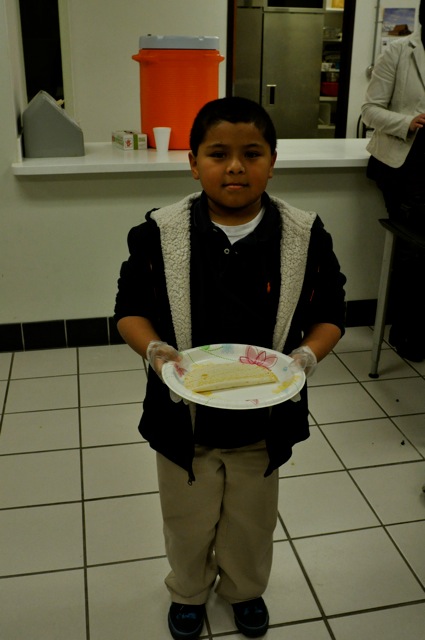 There are two Cooking Matters programs for kids – one, like this, is aimed at 8 to 12 year olds; another is designed specifically for teens. Cooking Matters classes are sometimes taught at community centers and are often piggy backed with Feeding America's Kids Cafes that are already in place, as we saw at Trinity River Mission. There are teen programs taught at juvenile detention centers, too.
(to be continued)
Next: We learn to shop on a budget.
What you can do: Cooking Matters for Kids always needs volunteers for its programs. Find out how you can help out by clicking here.