French Fast Food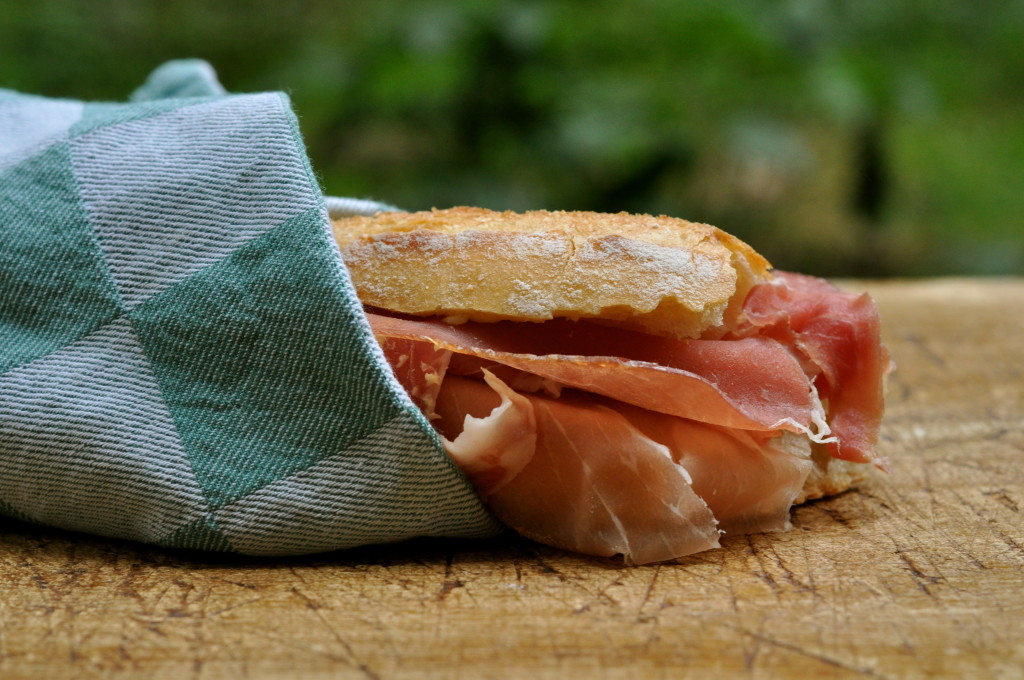 As strange as this may sound, I've been so busy testing recipes for the cookbook that most nights, I look up, it's after 7 p.m., and I've not even thought about dinner. Plus, I don't even want to think about dinner. Or cooking anything at all.
Sound familiar?
Luckily, we have a boulangerie about 10 yards from our front door, and across the street from that, a little fromagerie, which, besides a very nice selection of cheeses, farm eggs and yogurt, also sells some very lovely San Daniele ham.
This little sandwich, a still-warm baguette*, split in two, smeared with a little fleur de sel butter, and with a few layers of this perfectly sweet, thinly sliced ham, was my dinner the other night – and I expect will be again for many nights to come over the next couple of months, as I near the finish line on the deadline for the manuscript.
Of course you don't need to be on a deadline to make this sandwich. It is as simple as it gets. It is actually perfect.
*Parisians are famous for eating the ends off of their daily baguettes as they walk home (it's as close as they get to eating on the go), and I've picked up this habit, too — although next time, I'm tearing off the end instead of chewing it off. Bitten the wrong way, that crispy baguette crust can cause an impressive lip bleed.