Good 2 Go Taco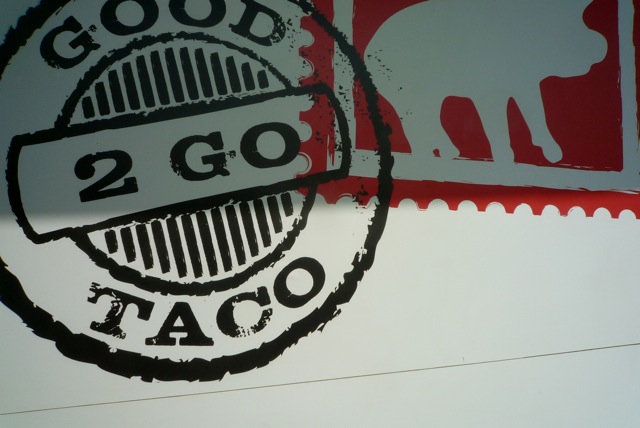 (When I was in Dallas earlier this year, I had some tacos. Actually, lots of tacos. But I kept going back to this place, time and time again.)
I know what you're thinking. Another taco stand in Dallas?
Yawn.
I thought the same thing, too. Even though my buddy Dave has been raving about this gourmet tacqueria for more than a year, I didn't really believe him when he told me how good it was – especially when he said that this place had gotten its start in the back of a gas station.
A biofuel station in East Dallas, no less.
It all sounded so Portland.
But I love tacos, as y'all know, and I'm always up to try a new taco joint, whether Dallas really needs one or not.
Need. Want. I'm always having a hard time distinguishing between those two guys.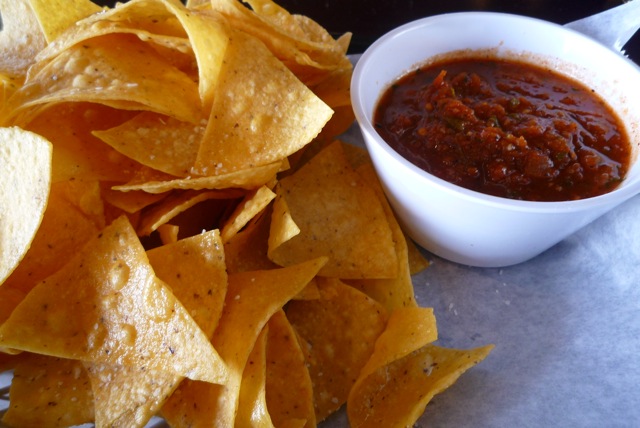 So one afternoon after Dave and I had spent the morning moving all of my worldly possessions from one storage unit to another, we drove out to Good 2 Go Taco to refuel.
By now, just a year and a half later, Good 2 Go had moved from its original 9 x 7 space in the back of The Green Spot station to its very own digs in a tiny strip center off of Garland Road next to a do-it-yourself car wash.
A move up, for sure. But fancy wasn't what Jeana Johnson and her partner, Colleen O'Hare, were after. Gray walls, exposed ceiling, original terrazo tile floors. Reclaimed wood for the counters, family photos (Jeana's from Palestine, Texas) on the wall.
Both had worked for Stephan Pyles. They were ready to move on. They wanted their own place.
Tacos seemed right.
But these aren't just any old tacos. No siree. Four different tacos (including "Hotlanta," made with waffle-battered fried chicken, and "Curry in a Hurry," with bok choy and shitakes), just four bucks apiece. Two big salads, $8.50. Breakfast tacos for $2, served all day.
"Swine Bleu" is my new big love – braised pork and bleu cheese slaw – and one that I'm going to try to recreate here, with Roquefort and Kate Hill's Gascon-style BBQ. I also love "The Jana," a slightly dressed up version of the old-school taco salad (beef/taco seasoning/iceberg/Catalina dressing – remember?), named after Jeana's mom, who decided that every Friday night should be taco night. In her namesake version, Jeana combines picadillo beef, romaine, Fritos, pico, homemade queso (which alone is worth the trip), and charred jalapeno-maple vinaigrette.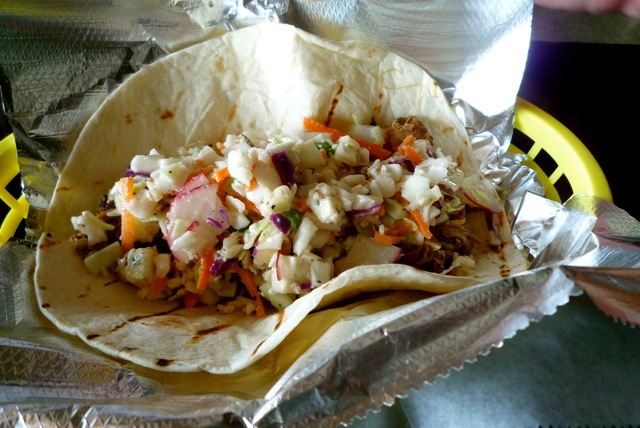 I drank a Dublin Dr. Pepper and I ate my Jana, and half of Dave's Swine Bleu. We shared a bunch of chips and super-peppery salsa, and before we left, Jeana came and sat down with us.
"I remember you," she said to Dave, who had not been in since she moved to the new location. It had probably been eight months, all told, since she'd seen him last. "You used to come in right before the lunch crowd, late morning, right?"
Which he did.
Good 2 Go Taco's meteoric rise over the last two years is well-documented. They've been featured on the Food Network's "Best Thing I Ever Ate," and have gained a fiercely loyal local following. After a year in the gas station, they searched for a bigger place.
Realtors came courting, offering cut-rate deals on rent in much trendier, tonier parts of town.
But Good 2 Go didn't want to move on; they just wanted a bigger location – in the same very un-chic neighborhood. "These people were good to us when we didn't have anything," said Jeana. "I know their kids, I know their dog's names. I'm not going to switch on them now. It'd be like changing schools when you're in your junior year in high school."
The next day, I realized that I needed a Good 2 Go taco fix. Needed. So I drove back to Dallas and got one.
I'll see you next time I'm in town, Jeana. Lots.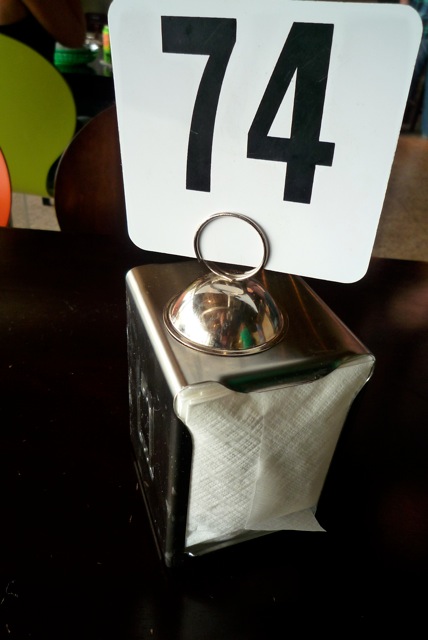 Good 2 Go Taco
1146 Peavy Rd.
Dallas, Tx. 75218
214-519-9110