I'm Making Chocolate Crêpes at Central Market: Who's In?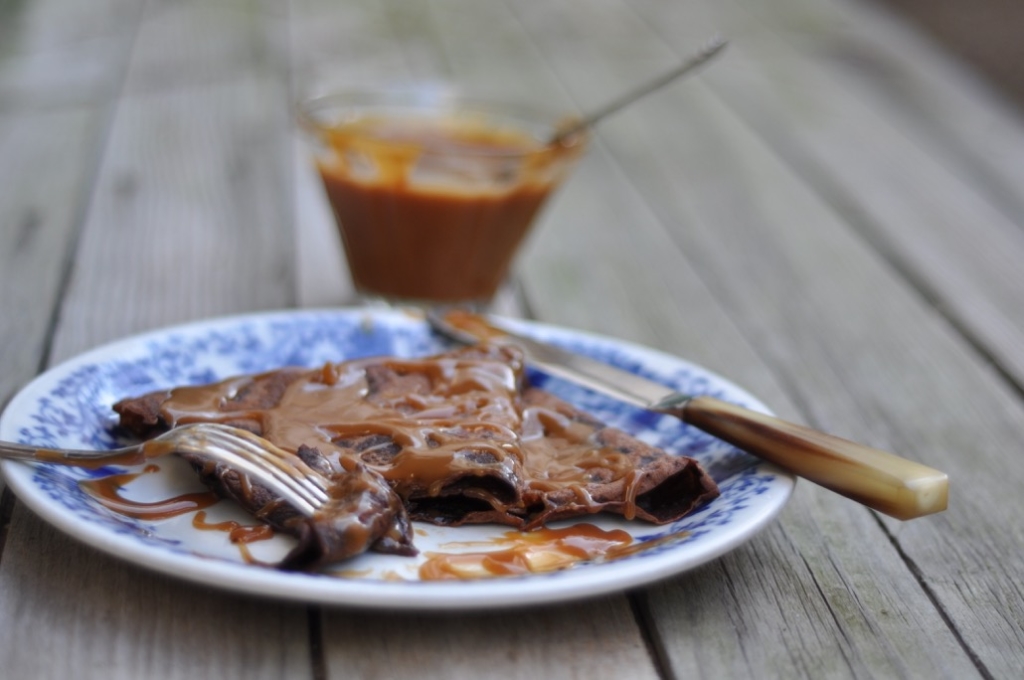 Yahoo!!! It's that time of year again — I'll be teaching at Central Market stores all over Texas next month, and I couldn't be happier! I love being in the kitchen with the CM crew, and I get to be in front of all of you and share some of my favorite recipes and stories from afar.
From Paris to Texas and back again, I've been in a constant state of transition, but the place that I always return to for comfort is the kitchen. As time marches on, I'm developing recipes that are simpler and with fewer ingredients, yet more interesting — because I keep pushing myself to do what I've already done in a new way.
At Central Market, I'll be making Chocolate Crêpes with Salty Caramel Peanut Butter Sauce (pictured above), plus a few other easy, French-inspired recipes that will round out a holiday dinner party that you can assemble in advance. That way, when the first bottle of Champagne is opened — hooray! — you'll be out of your kitchen apron (and scary skull and crossbones clogs if you're me) and clinking glasses with your guests.
So get out your calendars, peoples. Here's where I'll be and when. Sign up by clicking here or on your city below. Can't wait to see you all! xx
Thursday, December 1
Friday, December 2
Saturday, December 3
Sunday, December 4
 Monday, December 5