Philou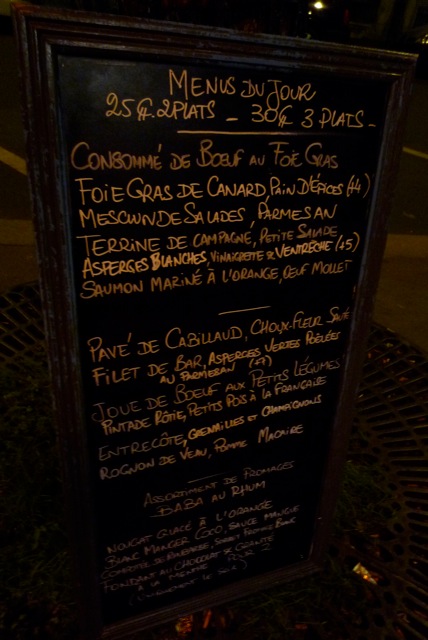 Lately, each weekend, it seems, I've been hopping on the metro and heading to the east side of Paris – to eat Italian, or Spanish, or in this case, some wonderful and well-priced bistro cuisine (three courses for just 30 euros).
Chef/owner Philippe Damas opened Philou, near Canal St. Martin, last fall, and I'm really sorry that I missed the cepes season with him. But I'm so happy that I timed my first visit with spring.
The Denton posse and I came here one night for dinner and it was one of those nights that still had a chill in the air, so we sat inside, but by now, it would be great to sit out on the patio.
I don't know if you can fully appreciate this by the photo below, but this is a thick – and perfect – slab of foie gras, served with a couple of petite slices of pain d'epice, which had been lightly toasted, yet was still moist in the middle from the honey. Now, I don't know how many of you have tried pain d'epice, but most of what I've eaten over the last four or five years has been dry, crumbly and fairly tasteless. This was something else entirely, and I knew then that I was in for a treat.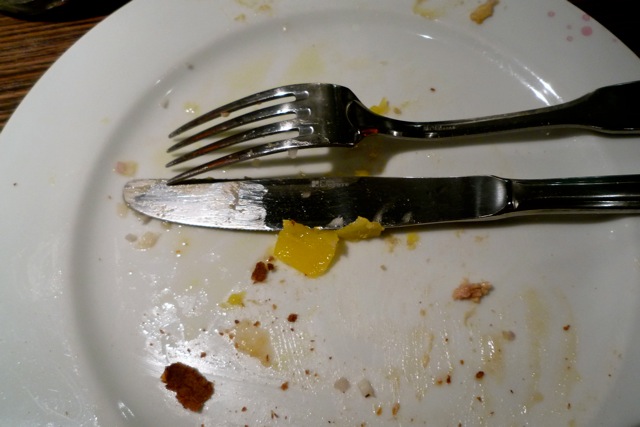 Which I was. We all shared bites of our entrées -Karla's white asparagus was incredible, too, and perfectly paired with a piece of crispy piece of pork belly.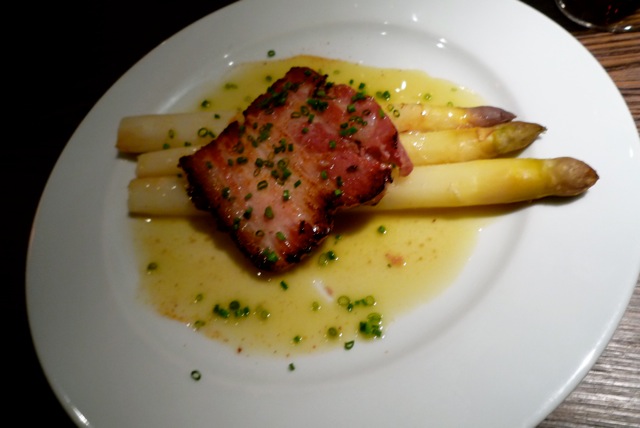 For the plat, I had the bar served over sliced, roasted cauliflower — which I'm now inspired to do at home, since I'm always looking for new ways to get cauliflower in the meal. Melanie ordered the melty-in-your-mouthy braised beef cheeks, and Karla and Beth both had the roasted pintade with fresh sweet peas.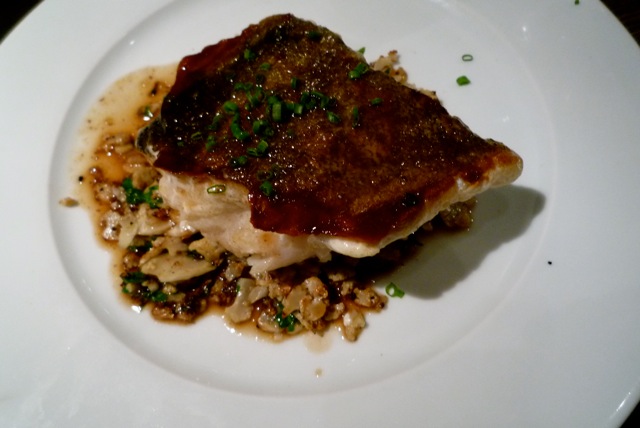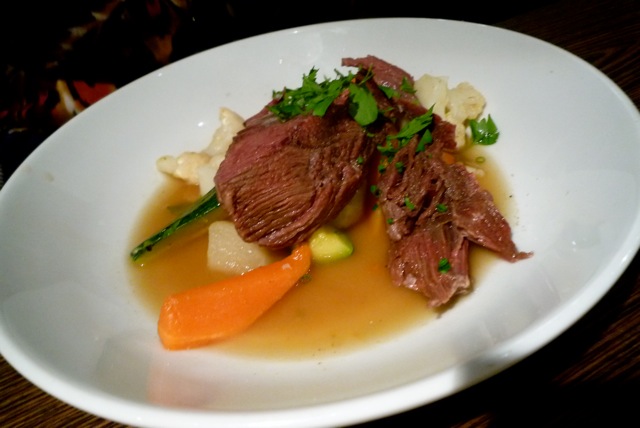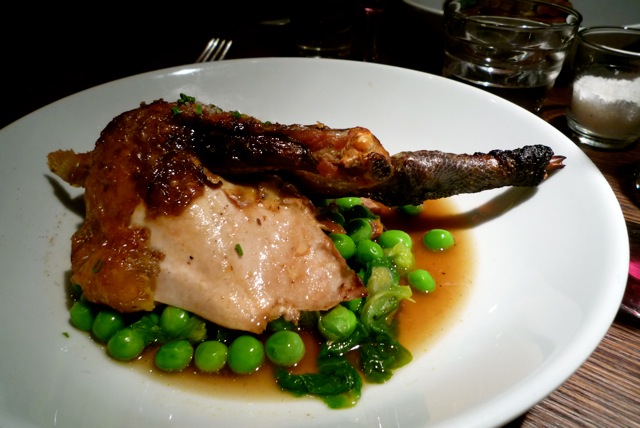 It was all so simple, so fresh, and the sort of food that you wish you could eat every day. For dessert, we had the poached rhubarb with frommage blanc ice cream, and a moelleux aux chocolat for two (which became for four), with mint granita on the side.
The vibe is easy here, and it feels like a comfy neighborhood joint, where regulars come each week. Since we don't have anything like Philou in my neighborhood, I'm going to have to continue to crash the party on this side of town.
Philou
12 av Richarand
75010 Paris
01 42 38 00 13
Metro: Goncourt