Roasted Butternut Squash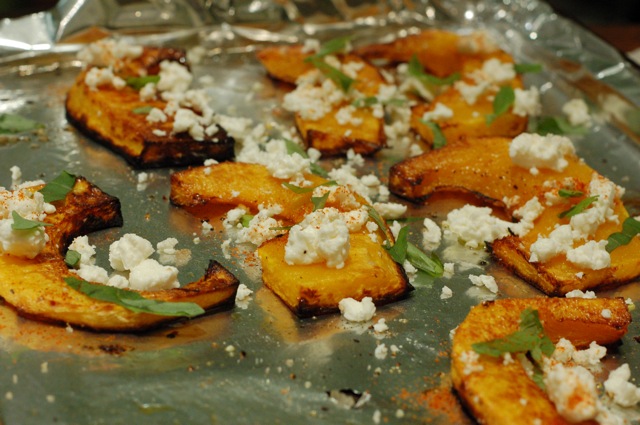 Sometimes – often, in fact — simple is best. A great old pair of jeans faded to a soft, perfect medium. Cowboy boots, worn in from years of stomping around  your favorite places, up and down streets that you know so well you don't even remember the names anymore, because they're so much a part of you.
Wooden spoons. Copper pots. The color blue.
Yes, I love my collection of my i-this and that and Mac-whatevers, all of which helps my life move swifter and easier through the daily fray, but the beauty of them all is in their simplicity — an easy interface on top of a very complex bunch of technology.
Life, wherever you are, is complicated. There are cars to maintain. Appliances that need repair. Kids and/or dogs to shuttle around. Schedules and meetings and buses and metro trains to catch. There's always so much stuff to squeeze in in any give day it feels like I'll never get there – to the magical place of having it all done, of being completely organized, of not needing a "to do" list anymore because it's all already done.
Ha! If only.
I've decided that I'm giving up on that fairy tale notion, and instead, I've decided to do what I can, and rejoice in what I cross off the list, instead of getting anxious about what I've not yet done — because I'll never get there. It's endless.
Instead, I'm focusing on the simple, the easy, the doable — and lest I not forget, the fun.
Now that we're officially into the holiday season, I thought that all of this might be good for all of us to keep in mind. Plus, there are so many simply good things that I'm loving (or just thinking about) right now that I thought that I'd share a few with you:
My new pair of n.d.c. Made by Hand boots, which are so comfy, I'm rotating them in with the Old Gringos for tromping around Paris. Handmade in Spain, they're both soft and durable – I love the lug soles, which are perfect for pounding the harsh city streets. I think they're very urban cowgirl, don't you?
Morning mysore classes as Ashtanga Yoga Paris, where I'm doing sun salutations as the sun rises.
These tops from Lululemon. They move with you, and don't bunch up or cut in around the arms. Plus, I'm sure that my asanas have improved since wearing them.
Petit Bateau boys' tees, which are super-soft and long, great for layering or just wearing around the house.
Handmade terra cotta pots from Poterie Not, which I found  just down the street, at Mademoiselle Spanghero.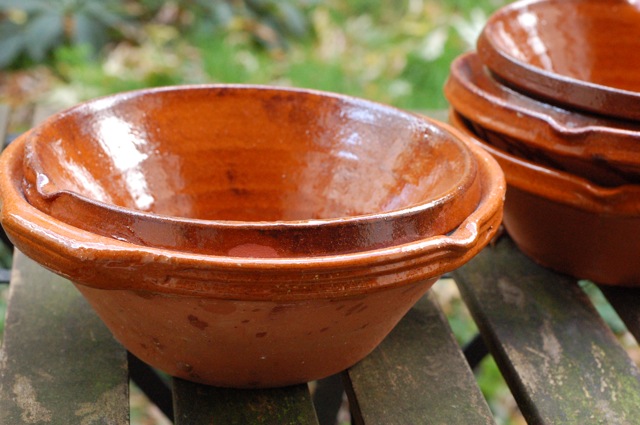 My gray wool pork pie hat, made by British hatmaker Antony Peto here in Paris. When I bought my hat, he told me about how to care for it (light rain was OK; heavy rain would ruin the shape, and if that happened, I just needed to bring it back and he'd reshape it for me). How many times does that happen when you buy a hat? When the sales begin in January, I'll be back.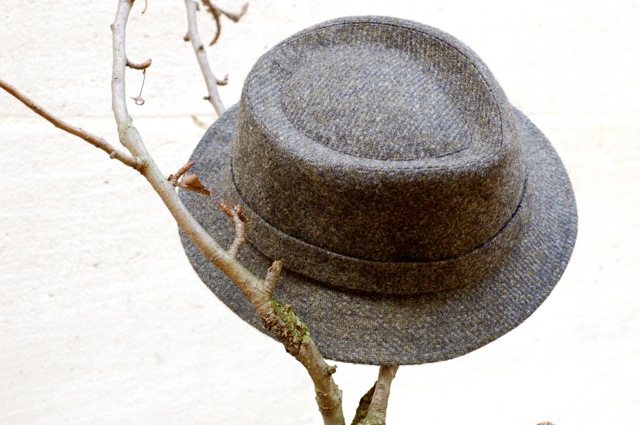 Long silk scarves, made of patched-together pieces in soft blues, grays and pinks, from Merci, the cool concept store in the 3rd.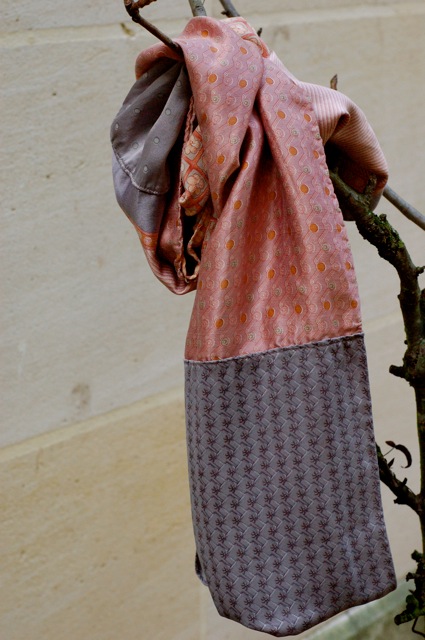 Reading glasses from Amy Sacks. Un-nerdy and as far away from drugstore "Daves" (as my dad called them) as you can get, they make reading fun again – and best of all, 100 percent of the profits go to The Pixie Project (www.pixieproject.org), a nonprofit that pays for medical care and adoption for dogs and cats.
I'm imagining Tolix stools — still manufactured with galvanized sheet metal just as they were when Xavier Pauchard first designed them post-World War I, in his shop in Autun, Burgundy — in tangerine to go with my new table in the kitchen. Love that they stack. Smart functional design is always in style.
A camel hair throw — or plaid, as they say in Frenchy — from Descamps to cover myself with while I watch reruns of "Law & Order." (Santa, are you reading this?)
New snow boots by Sorel, which need no breaking in. They say le grand froid is coming this weekend. I'm so glad that I'll be ready. When I'm not stomping in the snow, I plan to be making soup — or chili — or perhaps both.
And this recipe, for roasted butternut squash. It doesn't get much simpler than this.
Roasted Butternut Squash
Serves 4
1 medium butternut squash, peeled, seeded and sliced into 1/4-inch pieces
3 tablespoons olive oil
sea salt
freshly cracked black pepper
2 oz. feta, crumbled
4-6 basil leaves, torn
¼ teaspoon cayenne
Preheat oven to 450 F.
Put the butternut squash in a large bowl, add the 3 tablespoons of olive oil, and toss to evenly coat. Now, lay the butternut squash pieces on a foil-lined cookie sheet, sprinkle a bit of sea salt and pepper on top,  and pop them into the oven. They'll cook quickly – about 15 minutes should do it — and you'll want to flip them over once the edges brown to cook a little longer on the second side. It won't take long – you want them to be cooked through, but not mushy. 
Remove from the oven, and serve warm with crumbled feta, torn basil leaves and a sprinkle of cayenne.