S. & D. Oyster Company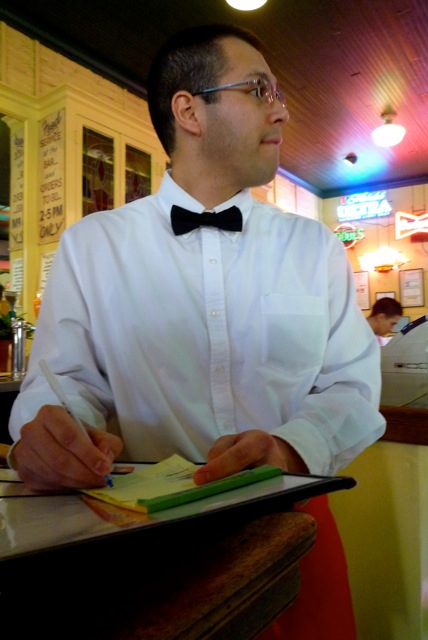 More Big Easy than Big D, with its bowtied waiters and simple, Cajun-inspired menu, S. & D. Oyster Company where I've always gone for a gumbo fix. Problem is I can't seem to stop there. I always want fried oysters, too, and I must have fried shrimp, and since the combo plate comes with both – along with hush puppies and homemade fries — what's a girl to do but order it all?
Which is what I did the other day when Mom and I were in Dallas for errands (mine) and hairdo (hers).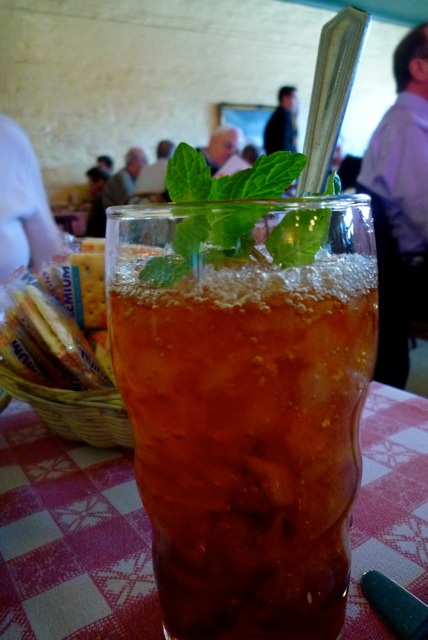 We sat down at our table for two against the buttercream wall, ordered a couple of iced teas, and snacked on saltine crackers and butter — the only pre-dinner nibble that was offered at restaurants in Dallas in the 1970s before the meal came (or the places that we went to, anyway).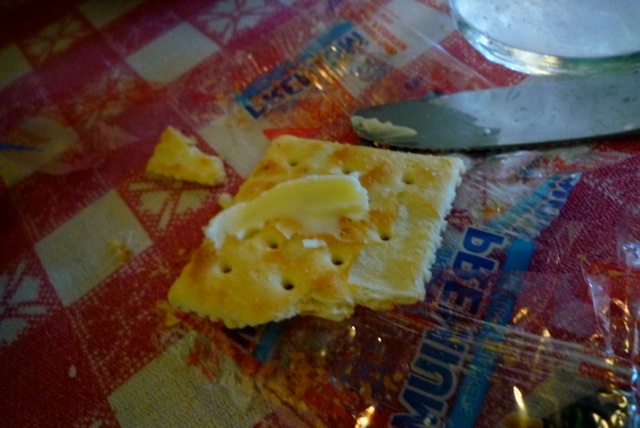 Isn't it funny how something so completely plain Jane can immediately take you back to another time and place? Crackers and butter. You'd just never think of that today.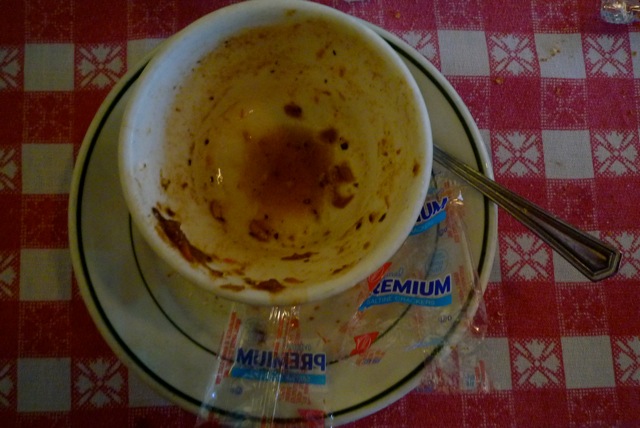 We both had the gumbo, loaded with sweet Gulf shrimp, and I ate mine so quickly that I completely forgot to take a photo beforehand — so you'll have to just take my word for it — it was delicious.
You can't see the oysters underneath all of the shrimp and fries, but they're there, and even though they were smallish, about the size of a quarter, the cornbread coating was perfectly crisp and they were just lovely. I don't think I've had fried oysters since the last time I was here, which was probably four years ago.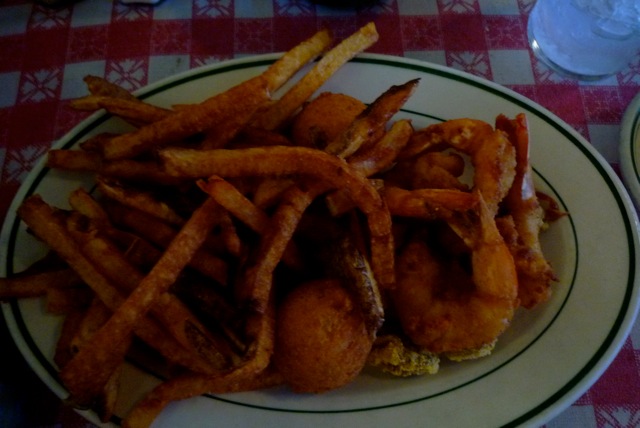 Hush puppies, either. Ouh la la! What wonderful things hush puppies are! When I took the first bite, I remembered that I'd been wanting to make some of these for awhile, but with chopped jalapenos. I feel like there's gonna be a hush puppy fry in my near future.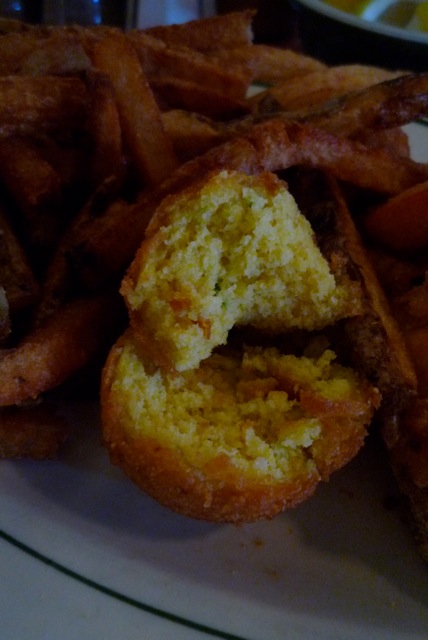 And gumbo, too. I'm already working on that (I already found frozen okra at the Kroger down the street!), so stay tuned…