Spanish Tapas in Paris: Caves Saint Gilles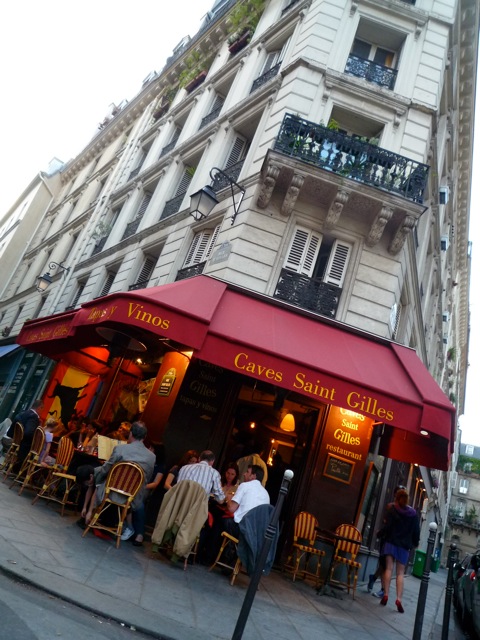 When I return to Texas, one of the first places that I go to for Tex-Mex is Mazatlan, a family-run place that's in an old Dairy Queen in Denton. When I'm back in Paris, usually the first week or two after a trip away, I come here, to Caves Saint Gilles, for Spanish tapas. Now I know what you're probably thinking. Spanish food? Really?
Si.
On one of my first trip to visit X in Paris, now seven years ago and some change, we came here for lunch one day, and sat outside and ate fried calamari (the best I've ever had – still), tortilla, and drank lots of red wine.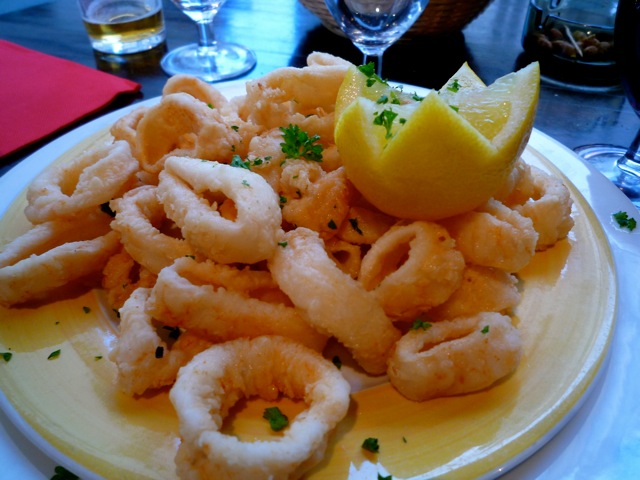 I guess I'm a bit sentimental. Caves Saint Gilles a place that we always can go back to, and in some small way, go back to that time, when we were still hoping on planes to visit each other, and our relationship was filled with hope and romance, instead of trips to BHV to for bathtub caulk and mice traps.
We sometimes order the fried baccalao, which I did last time, and am so glad that I did – there's a tiny bit of nutmeg in these that's just the right touch. X almost always gets the calamari with black ink, too, which is wonderful.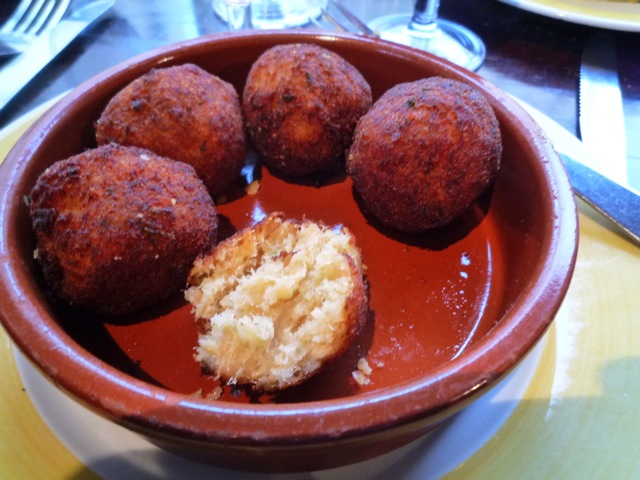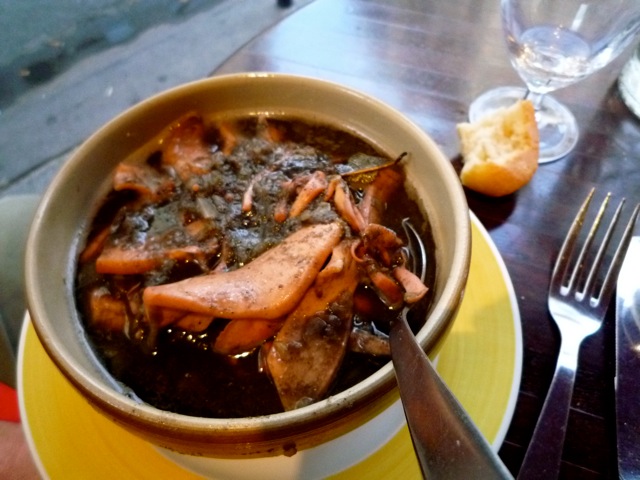 They make a great, spicy tomato sauce that comes with the patatas bravas, but I ask for it on the side with my tortilla, and they're always happy to oblige. (A special order! Paris people, did y'all take note of that?)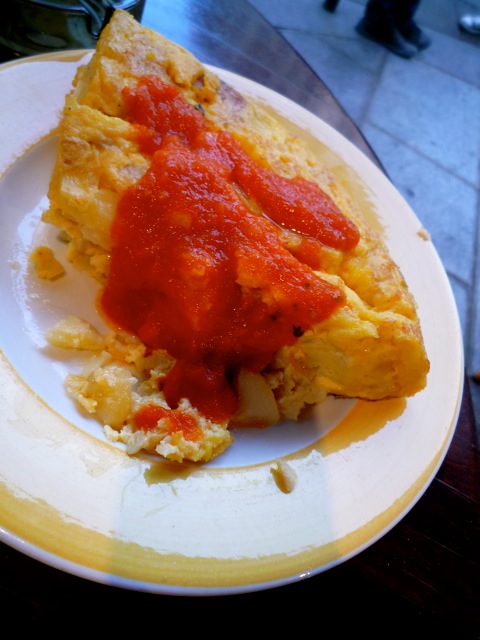 What's nice, too, is that Caves Saint Gilles is on a quiet street, and if you go early, which we like to do, its pretty easy to get a table outside — something that gets harder and harder to do the prettier the weather gets around here.
Caves Saint Gilles
4 rue Saint Gilles
75003
01 48 87 22 62
Metro: Chemin Vert