The Cowgirl Chef
It's who I've always been – in the kitchen, or anywhere — in my jeans and boots.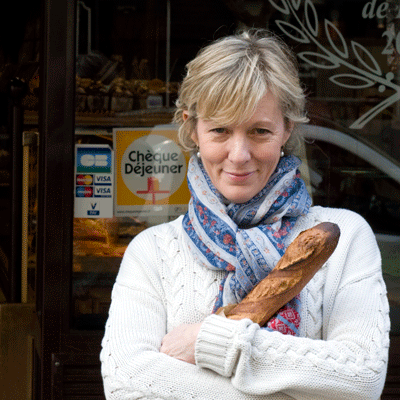 Author and Chef
Ellise Pierce is an American writer and chef living in Paris. Addicted to chocolate and early morning yoga, she strives for balance in her previously high-speed life, in which ankle twists and Lucy Ricardo belly flop falls in public were common.
While sitting safely at her desk in her so very small kitchen/office/laundry room, she writes a twice-monthly Cowgirl Chef food column for the Fort Worth Star-Telegram, which is syndicated worldwide via McClatchy; plus files frequent food stories for The Dallas Morning News, Edible Dallas, and others. Her travel and food stories also appear in American Way, Private Clubs, Virtuoso Life, and Four Seasons magazines.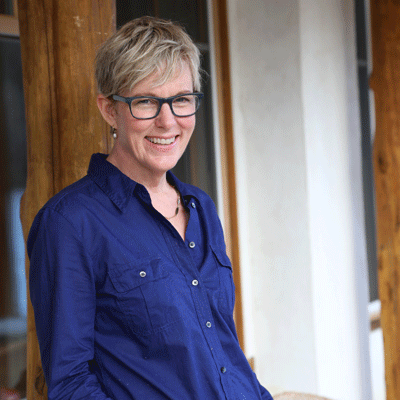 Ellise is the author of the cookbook Cowgirl Chef: French Cooking with a Texas Accent (Running Press) and the Cowgirl Chef blog, and has been featured on a number of radio and television shows in the United States. When she's stateside, she teaches cooking classes at Central Market stores throughout Texas and at Lake Austin Spa Resort. She's now working on her second cookbook.
Her former lives: award-winning investigative journalist, anchor and reporter for television and radio, and owner of a public relations and advertising agency.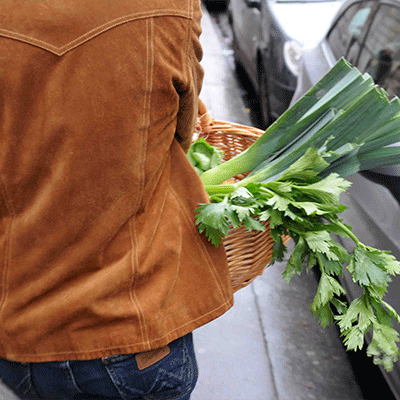 Q: Have you always been interested in food?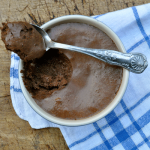 Obsessed – and yes, it runs in the family. My mom loved to cook and when it was Italian night, the entire table was set as if it were a trattoria in a small town in Italy, complete with a Chianti bottle with wax drippings down the sides from years of use. My dad liked to bake bread and surprise us with homemade hot fudge sundaes. He also grew vegetables and pickled his jalapeños. I'd make Chef Boyardee pizzas on Friday nights, and instead of doing my homework, I baked after school – cookies, brownies and cupcakes, mostly. The entire family loved to eat and eat out, too. We'd get into the station wagon and drive to Fort Worth for Chinese food (considered very exotic in the 70s) at least once a month. Food was the one thing we all had in common.
Q: What do you always have in your fridge?
Tons of hot sauces — Valentina sauce for tacos, sriracha, Tabasco red and green, a super-thick Asian chile sauce, and a spicy oil that I make with ginger, Thai chiles and green onion. Parmesan. Eggs. Spinach. Champagne. I also always have corn tortillas in my freezer that I bring back from Texas.
Q: Tell us about your eating habits.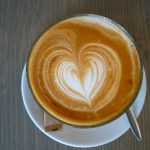 I have a strong, short coffee before I go to yoga at 6:15 a.m., and afterwards, I eat a couple of rice cakes with almond butter and raw honey and a blueberry, mango, and spinach smoothie. It's sort of a combined breakfast and lunch, and it's actually a ton of calories. Then I snack throughout the day. If I'm writing, I may be eating chocolate with my coffee along with handfuls of almonds and cranberries, or if I'm cooking and testing recipes, I'm nibbling on whatever I'm making, because I have to taste everything. But I always sit down for dinner. It may just be a big salad or scrambled eggs in a corn tortilla, but I look forward to dinner as the other bookend of my day.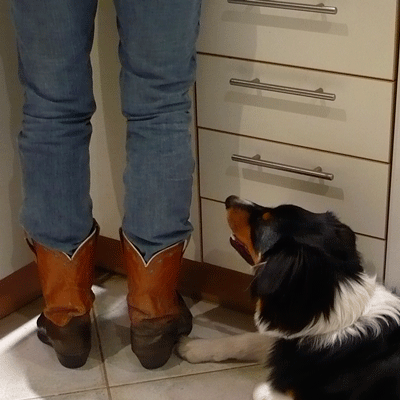 Q: Anything you won't eat?
White pepper. Coconut. Raw oysters.
Q: What's your favorite ingredient?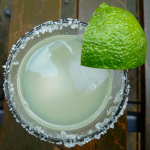 Lime. I love it in a margarita, squeezed on a taco, used in a cake.
Q: Comfort food?
Tex-Mex, a good burger, Bluebell Cookies 'n Cream, my mom's fried chicken and biscuits.
Q: Do you have a favorite thing to cook?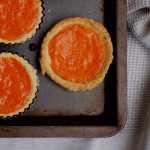 I love to bake. Especially when I'm feeling down, I can always cheer myself up by baking a batch of cookies, a cake, a pie, or brownies. It's my instant happy.
Q: Do you eat out a lot?
Less than people think.  I love to entertain, and I'd rather throw a dinner party for a few close friends than go out, so I'm doing this more and more – even though my apartment is so small we usually end up sitting around the coffee table in the living room.
Q: You still travel quite a bit, especially from Paris to Dallas. What do you take with you to eat on the flight?
Almonds, a good chocolate bar, and if I've really gotten my act together, I'll make some kind of roasted vegetable salad with quinoa. I make my own granola bars and I usually have one or two of those with me, too. I never eat airplane food.
Q: What food do you miss most from Paris when you're in Texas?
The bread.
Q: And when in Paris?
Salsa and chips. Nachos. Burgers. Breakfast tacos. Brisket tacos. Did I mention tacos?